OPENING HOURS
MON – WED: 7:00 AM – 8:00 PM
THURS – FRI: 7:00 AM – 9:00 PM
SATURDAY: 8:00 AM – 9:00 PM
SUNDAY: 9:00 AM – 5:00 PM
Place an order for pick-up!
ONLINE-ORDERING
View Menu & Order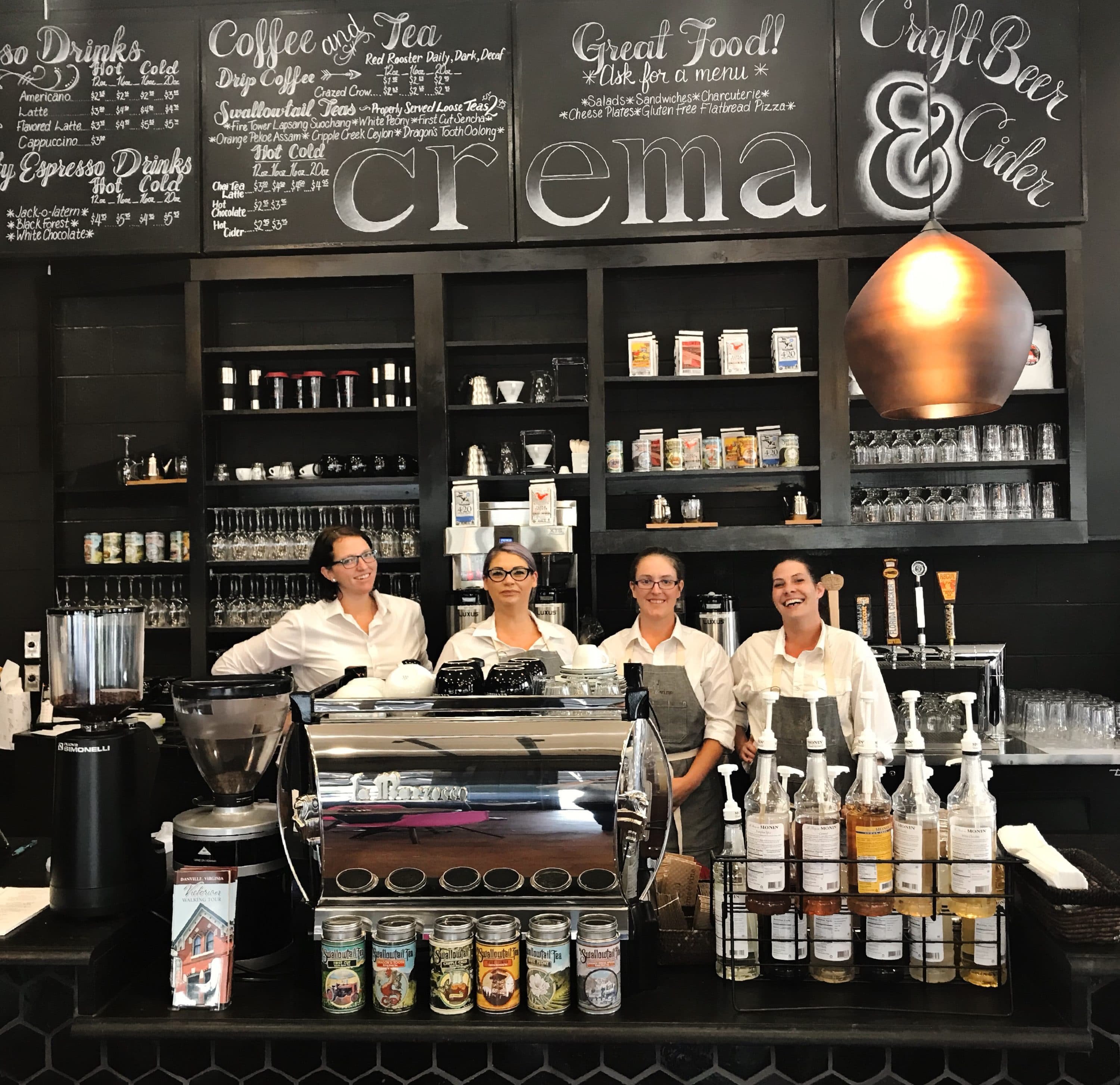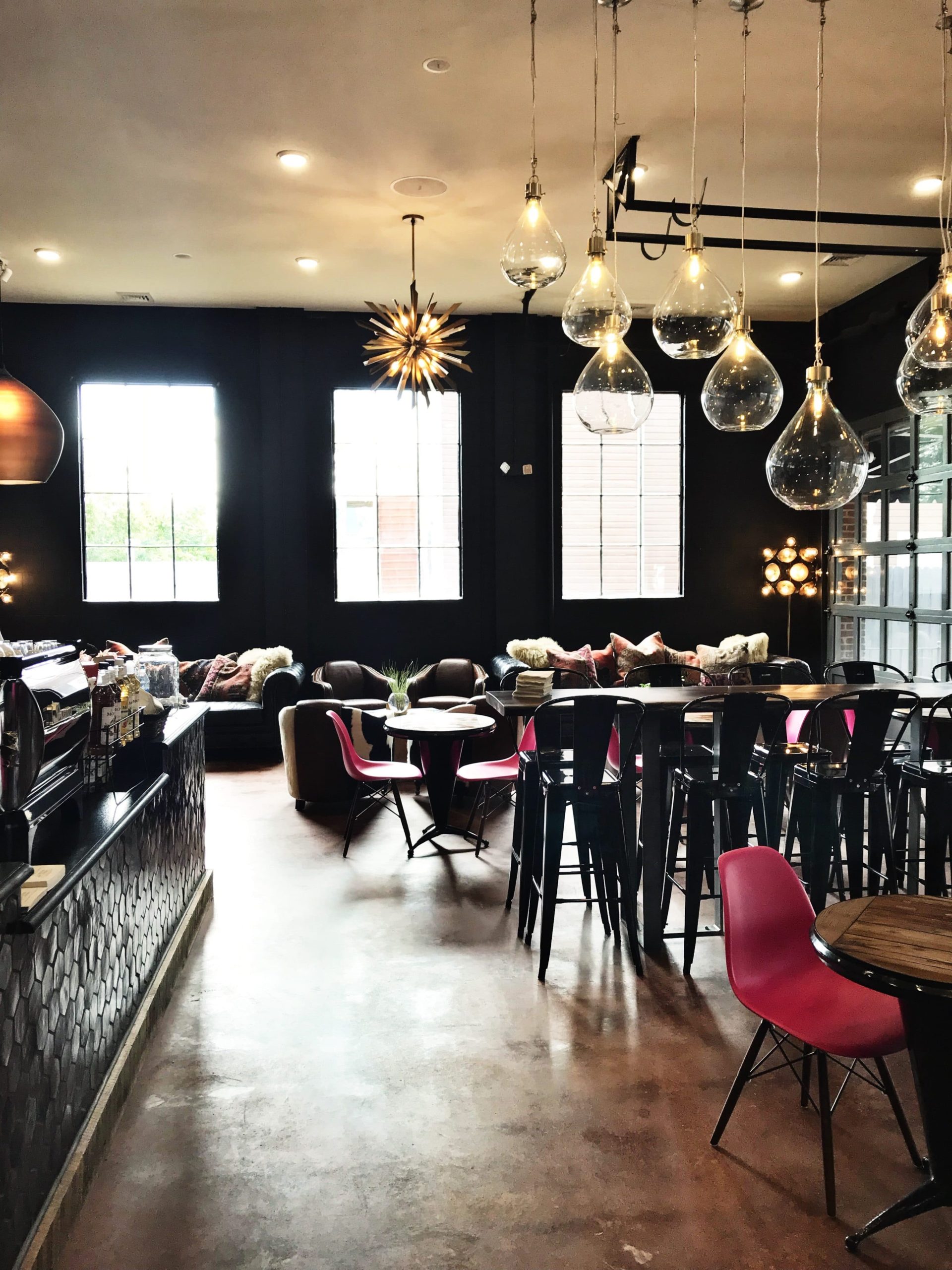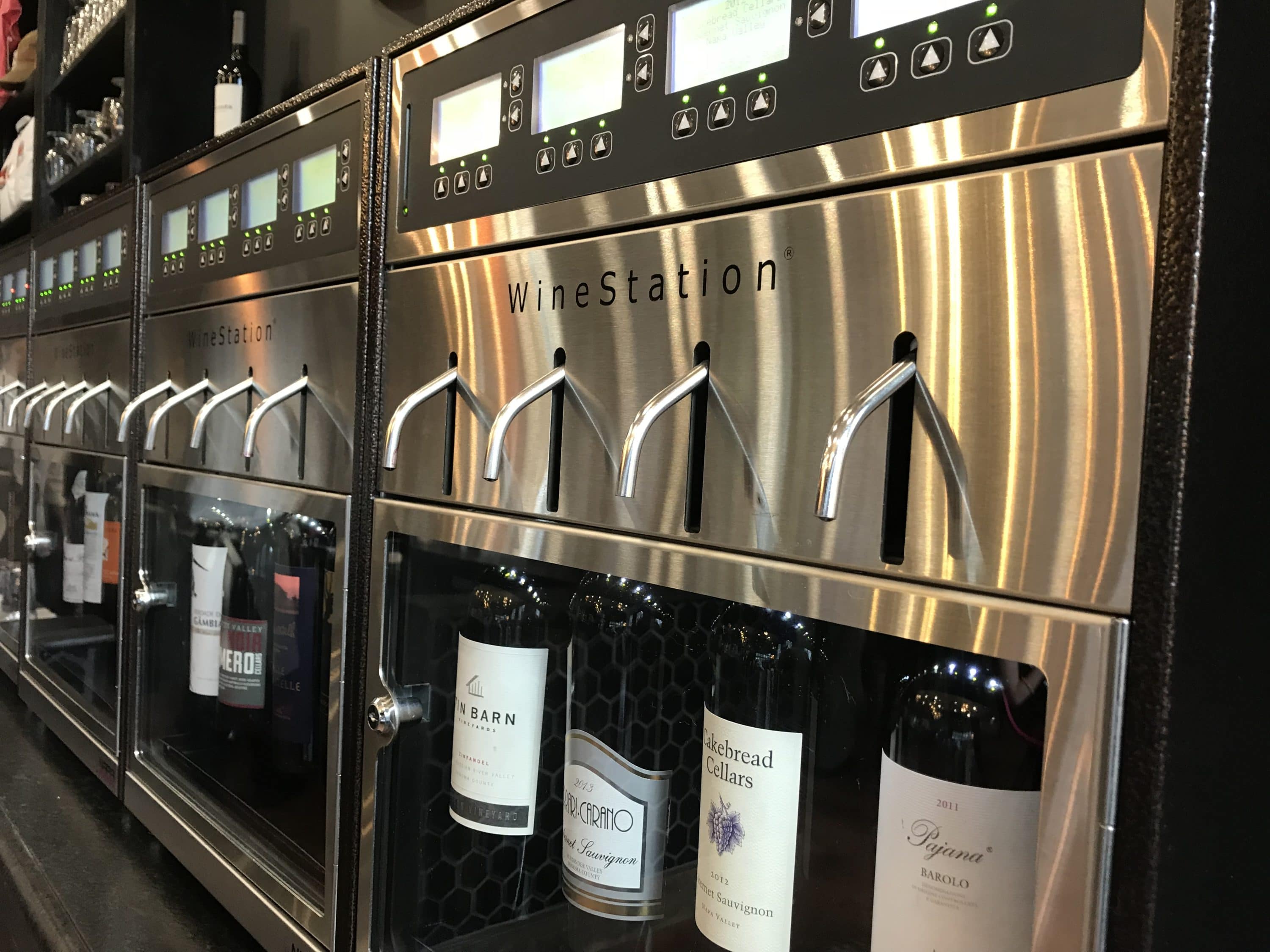 Welcome to
Crema & Vine
A Danville Wine Bar and Coffee Shop
Crema & Vine is more than a local Danville wine bar and coffee shop. It's a Danville gathering place where friends meet and family connects over steaming cups of local coffee, exquisite wines, craft beer, and artisanal crafted food.
Take Out Available
Place an order for pickup! Online ordering available.
From Gas Station to Modern Wine Bar: Our History
Crema & Vine is a new and unique spot in Danville's Old West End. Our location was previously an Esso/Exxon station for over 50 years which has since been beautifully remodeled to become one the premier venues in Danville.
The Area's Only Third Wave Cafe and Wine Bar
The combination of local coffee, exquisite wines, craft beer, and artisanal crafted food in an industrial modern chic environment makes Crema & Vine the perfect hang out or meeting place at any time of the day.
Danville Wine Bar and Coffee Shop
We boast a 16 bottle self-serve wine station featuring wines for every palette and price range. When it comes to coffee we only want the best, our coffee is locally sourced from Red Rooster Roasters in Floyd Virginia where it is cultivated to perfection.
Danville Area Restaurant Featuring Artisanal Hand-Crafted Food
The food is handcrafted by the best chef around blending local flavors with the exotic for cuisines that are uniquely Crema & Vine. We pride ourselves on excellent service from passionate people and being a part of "The New Danville." The community is growing exponentially, and we are grateful to be a part of this exciting movement.
Check out our
BREAKFAST MENU
freshly scrambled eggs, shredded hash browns, chorizo sausage and cheese in a flour tortilla. Served with sour cream and salsa.

scrambled egg or egg whites, choice of meat, fresh spinach, and shredded mozzarella cheese served on a toasted English muffin with a 'schmear' of our chive cream cheese.

Ham & Cheese Croissant

$5.99

ham and Swiss toasted on a fresh baked croissant roll.

Assorted Baked Goodies

A La Carte

bagels, muffins, and croissants
Sandwiches
ALL OF OUR SANDWICHES COME WITH A CHOICE OF CREAMY PASTA SALAD, FRESH FRUIT CUP OR CHIPS.
a New Orleans classic…sliced salami, ham, mortadella, and provolone cheese served on a toasted ciabatta roll with a zesty olive & garlic tapenade.

in house slow roasted beef top rounds thinly slice and serve inside a fresh baguette with imported brie cheese, Dijon mustard, and fresh greens.

Tarragon Chicken Salad

$8.95

our exclusive chicken salad with tarragon served on our house baked croissant with mixed greens.

fresh sliced turkey breast lettuce, tomato, avocado, cucumber, mayo and provolone cheese served on fresh sourdough bread.

we discovered an old recipe for Jezebel Sauce and it's perfect with our fresh sliced baked ham on sourdough bread with swiss cheese.
our own unique blend of quinoa, corn, red onions, tomatoes, black beans, avocado, cilantro, lime juice and jalapenos served atop fresh spring mix.

sliced beets mixed with cubed feta cheese and walnuts in our vinaigrette served atop fresh spring mix.

autumn orchard Salad

$7.95

diced apples, dried cranberries, chopped walnuts and crumbled

feta on a bed of mixed greens with a choice or dressing.

Tarragon Chicken Salad

$7.95

our exclusive recipe of tarragon and chicken salad served atop fresh spring mix with a side of our blood orange vinaigrette.
Party with us!
UPCOMING EVENTS
Upcoming
Oyster & Shrimp Roast
February 23, 2019 6:00pm
Join us for an evening of fun, food, and beer at Crema & Vine for Oyster & Shrimp Roast as well as the Parkway Brewing Tap Takeover and Steal the Pint event on February 23rd starting at 6:00pm to kick off your weekend!
Danville Toyota Sponsored
SOFA SESSIONS
Upcoming
Danville Toyota Sponsored Sofa Session
February 21 st, 2019 Starting at 7PM
Every Thursday join us at Crema & Vine for our Danville Toyota sponsored Sofa Sessions! Support local singers and songwritters and enjoy great food and our delightful selections of wine and craft beer!
About

YOUR HOSTS
Steve and Angela both have a tremendous passion for community development, neighborhood preservation, and historic renovation. They have several projects in Danville to restore and bring a new atmosphere to the area. The "New Danville" businesses are centered on sleek design and passion. Steve and Angela have made Crema & Vine the beginning of a new wave of business in Danville, passionate people with the best in coffee, wine, beer, and food. Their family lives in the area within walking distance of Crema & Vine, where you can find them enjoying their one of a kind cafe and bar.
Steve & Angela
Co-Owners